Things that were Popular when T-Pain was Popular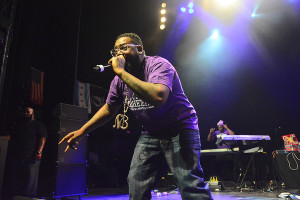 EVANSTON — On Friday, everyone's childhood idol, T-Pain visited our lovely campus and graced us with a performance that made all of the other autotuned angels swoon.  Here at The Flipside, we were so struck with a wave of nostalgia that we've compiled a list of other 2007 sensations we think should come to campus.
Sanjaya from American Idol:
This was the time of Blake Lewis vs Jordan Sparks, the season where Simon threatened to quit if Sanjaya didn't get voted off.  It was also the first year my parents let me stay up to watch American Idol. It was a big deal for everyone involved.  Any of the above legends would be idea campus speakers/performers, but personally, I vote for Sanjaya.
Taylor Swift (The Country Singer, not the Pop Singer):
Remember the days of teardrops on guitars? Sure, plenty of people would love to see Taylor Swift make a visit to Northwestern, but why have her when you could have the guy who played Drew in the music video?
Steve Irwin:
Sadly, we cannot bring the crocodile hunter to campus due to the fact that he was MERCILESSLY STABBED by a Stingray in 2006, but he has a daughter who's pretty cool.
Bald Britney:
2007 was really the golden age for a lot of popstars, but none so much as Britney Spears.  Sure, she's done some stuff since, but the only Britney we want has a shaved head and brandishes an umbrella.