School of Comm Announces Passive Aggression Major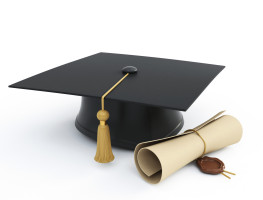 EVANSTON — This past weekend, we received reports confirming that the School of Communication will be adding a new major for the 2015-2016 school year. For the first time, students will be able to major in Passive Aggression.
"We noticed you hadn't said anything about our new program, so we thought maybe you needed us to have The Flipside publish an article about it," announced SoC Dean Linda Wilson. "Here in the School of Comm, we pride ourselves on having majors that are practical. Look, I'm sure Weinberg and McCormick are great schools, and I won't say anything bad against them. We just like to make sure our students are going to study something they'll actually use later on."
Weinberg Dean Susan Andrews was very supportive of the new SoC major. "This is great. We have so much respect for the School of Comm. Here at Weinberg we're close to believing they work almost as hard as Science majors do."
Introductory classes for the major include "Intro to Post-It Notes," "Irritated Text Messages," and "The Art of Pursing Your Lips." Students have the opportunity to specialize in either Confronting Individuals or Characterizing Entire Groups.