Area Freshman Wondering Why College Is So Easy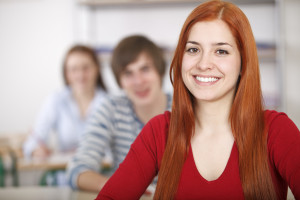 EVANSTON — Just one week into the school year, Chrissy Seitan, WCAS '19, already wants to know 'why college is so easy.'
The Orange County, CA native informed the rest of her hall-mates that after nine AP classes, SAT tutoring and solving the state's water crisis she's slightly disappointed Northwestern hasn't proved to be more of a challenge. "I think if I had gotten into a top ten school I would've felt more at home," she said, flipping through the syllabi for the five classes she registered for.
Outside of the classroom, Seitan plans to run for the executive boards of four clubs – once the application period opens, of course. Other future plans include increasing ASG productivity as the Elder representative and completing a part-time consulting internship on the side. "I think that still leaves a couple free hours in my schedule for joining a top tier-sorority," Seitan said. "Nothing but Quad-Delt for me!"
Although she did pick up her 500-page course-pack from Quartet with minimal internal groaning, Seitan has yet to face the ultimate Northwestern challenge: scheduling a group dinner.