Charli XCX, Miguel Confirmed for A&O Blowout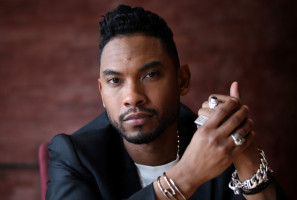 EVANSTON – This past Saturday, through its social media accounts, A&O Productions announced its lineup for the annual Blowout.
Occurring on October 23th, Blowout will feature R&B heavyweight Miguel and pop-singer Charli XCX.
A&O Representative, Bill Truthers, commented on the lineup, "We're thrilled to be bringing such big name artists to this year's Blowout. We think that the combination of these different styles will appeal to a large majority of the student body."
Sources indicate local freshmen have expressed untold excitement for the upcoming event, blissfully unaware of the astounding capability of Northwestern entertainment organizations to completely fail.
An anonymous source reported that although upperclassmen have projected happiness about the upcoming festivity, most privately wonder why no currently popular artists are ever hired. However, most have been able to get past it, taking comfort in the knowledge that if alcohol is involved, all music is enjoyable.
At press time, it was reported with complete confidence that A&O Blowout will take place rain or shine. Besides, if something goes wrong, the event could always be moved to Patten Gymnasium.
Tickets for Blowout will be available at the Norris Box Office beginning on Tuesday, Oct. 13th.