Blaze Pizza To Host Profit Share With Itself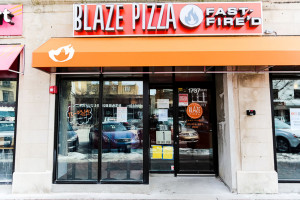 EVANSTON — The Evanston location of the quick service pizza restaurant Blaze Fast Fire'd Pizza announced this week that it will be hosting a fundraiser for itself.
Blaze has recently come under fire for delaying payment to its previous philanthropic partners. However, the eatery is looking to demonstrate its commitment to the community with a new event. "What these Northwestern student groups have been saying about Blaze isn't true," manager Robert South said. "We're proving our organization's integrity by sharing 100 percent of our profits this week with upper management."
Accordingly, all sales generated by the pizzeria over the next few days will be reinvested into corporate improvements and managerial salaries. "We just think it's the right thing to do," said Blaze Pizza spokeswoman Rachel Kraus. "The student groups do so much publicity for the restaurant and in return we always send their hard-earned checks to an accessible place, like our headquarters at 35 North Lake Avenue in Pasadena."
To promote the fundraiser, Blaze will also temporarily offer a new signature menu item: a pizza with spicy red sauce, sautéed onions and ovalini mozzarella, drizzled with the tears of Northwestern students.