Area Pothead Disappointed to Learn Meaning of "Bowl-Eligible"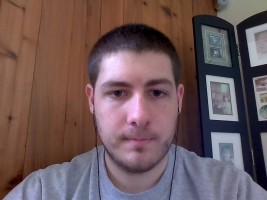 EVANSTON — Sources confirmed that area pothead Sean Elvin, SESP '19, was gravely disappointed to learn the real meaning of a "bowl-eligible" football team.
"When I first heard the news that Northwestern was 'bowl-eligible', I was like, 'Dude! It's finally happened!'" Completely unaware of the term's actual meaning, he contacted his dealer, Andy 'Lakeside Delivery' Griff, WCAS '16, with the good news. Griff then tweeted, "Finally legal! 20 bucks per gram. Selling from roomy white van with plate 'WEEDISG' on Lincoln."
Since the publication of the tweet, Griff has been incarcerated by the Evanston Police.
"Do I have ill-will towards Sean? Sure, a little." Griff stated, "But for that brief rush of excitement thinking weed was legal? Man, I'll take being arrested any day of the week for that."
"Yeah, I probably should have looked into what 'bowl-eligible' actually meant," Elvin conceded.
Though he was initially surprised and disappointed to hear the marijuana false-alarm, Elvin says that he was even more shocked to learn the football team actually has six wins.