Freshman Saving Free CAPS Sessions for Winter Quarter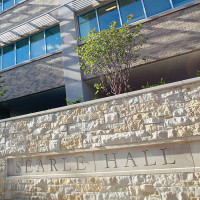 EVANSTON — Local Freshman Josh Camas, WCAS '19, has been held up in his room at Willard for the past three weeks. "Midterms are just draining me, you know…" Camas has been going through bouts of anxiety and depression following his start at Northwestern, given his rigorous coursework and lack of friends.
Though Camas has been told of his free 7 CAPS sessions offered by the university, he has repeatedly said that he will not use them. "I mean, things may look bad now, but just wait until Winter Quarter." The thought of wasting his sessions now for something trivial like midterms pales in comparison to Winter Quarter, which Camas states will be much worse given the decline in favorable weather.
Camas's RA has currently asked his floor mates to keep an eye on the struggling freshmen bio major, but currently no one is his dorm gives a shit since they are all too busy panicking about midterms and dropping classes.