Area Student Not Really Feeling it This Quarter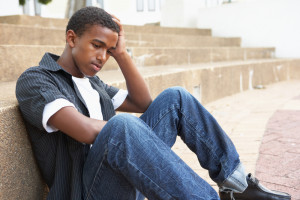 EVANSTON — An area student Mark Grainger, MEAS '16, was overheard this past week that he isn't really feeling it this quarter. Grainger points to a heavy class load and a decline in weather conditions as factors coming to his realization that he isn't feeling it.
"I was fine at the beginning," Grainger noted, "but now I'm just not into it anymore. Next quarter will be better. I'll be in more interesting classes and I won't be stuck in that Fall Quarter 'I have to go back to school now' droll."
Sources note that while there is no direct evidence that Grainger will not be in better spirits next quarter, it is inevitable that his classes will not be more interesting, and he will instead be stuck in the "This year is dragging on forever" droll.