Area Student Also Has Plenty of Dreams on MLK Day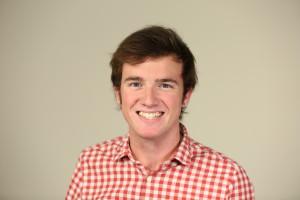 EVANSTON – Sources say that an area student also has plenty of dreams on Martin Luther King, Jr. Day. Justin Monroe, WCAS '19, reportedly dreams about getting an A in his Political Science class and about asking out a hot girl who lives two rooms down from him.
Monroe, allegedly inspired by King's dream of racial equality, will start to work on his own dreams of not skipping lectures and staying in on Thursday nights. Monroe said, "I think about how hard King worked to accomplish his dream, and I feel motivated to resist hot cookie bar."
After attending an event meant to honor King's legacy and to discuss what else could be done to further King's vision, Monroe had an epiphany. Monroe will make the most important decision of his life. "I think I might transfer to SESP."
Monroe told the Flipside about the influence that the life and death of Martin Luther King Jr. had on his dream of transferring to SESP. Monroe believes that he is keeping King's legacy alive this MLK day by deciding to follow his dreams.