Commencement Speech Moved to a Weeknight at 12:35/11:35c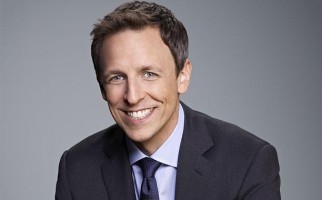 EVANSTON — Following yesterday's announcement that Seth Meyers will be the Class of 2016's commencement speaker, Northwestern Student Affairs announced that the ceremony, normally scheduled for a Friday morning, this year will be held on a weeknight at 12:35/11:35c.
"This was the right move," said Assistant Vice President of Student Affairs, Todd Adams. "After selecting Meyers as the 2016 commencement speaker, we aimed to create a truly authentic and comfortable atmosphere for everyone's favorite engaging persona."
Sources close to the late-night talk show host indicate that Meyers will bring his on-set band, The 8G Band led by Fred Armisen, who have already begun working on "Go U," "Hey Baby," and "Put Your Hands Up In The Air."
Additionally, Meyers allegedly plans to open his speech with a segment called "A Couple Things," where he will aim to point out typos in the latest Daily Northwestern issue and talk about how the mainstream media tends to mislead the general student population.
Sources report that after Meyers finishes his commencement address, he will interview James Franco about his upcoming projects and underaged interests.
Meyers will speak in Ryan Field as the Northwestern Class of 2016's commencement speaker on a weeknight in June at 12:35/11:35c.