Seventeen-Thirty-Eight Projects Fetty Wap to Win ASG Presidential Election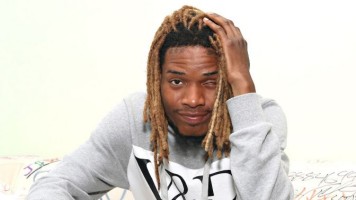 EVANSTON – New Jersey-based musical posse Seventeen-Thirty-Eight, also known as the Remy Boyz, enthusiastically predicted Fetty Wap to win the ASG presidential election at their concert in the basement of Jones Residential College this past weekend.
Before the last song of a set performed without Wap, Remy Boy Monty got on the microphone and told the audience, "Now I know you got these elections coming up. All these candidates you got are just bullshitting. Only our boy Fetty can fix this fucked up school!" At which point, Wap raced into the room with bottles of 1738 in hand to massive cheers from the audience.
Students were enthused at the prospect of a Wap presidency. Ben Riddle, WCAS '18, told reporters, "I really think Fetty tells it like it is. He's honest about his past and doesn't give a damn about what other people think." In response to a question about whether or not it is too late for Wap to get into the race, Riddle responded, "Well, there's no telling what Fetty can do, he's unpredictable. Regardless of the actual rules, he'll find a way to make it happen."
In an interview after the concert, Wap said, "You hear this crowd? They love me, they absolutely love me! I'm gonna win and we're gonna win together. Black House, they love me! Hilel, they love me! Social Justice Warriors, they love me! Morty himself, he loves me!"
When asked about specific policy positions, Wap had only one thing to say: "We're gonna put a bottle of 1738 in every room!"