New Dorm on North Campus Just Another Whole Foods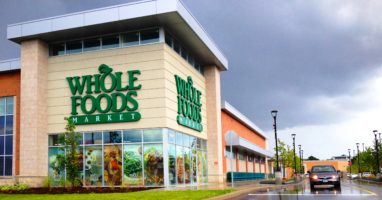 When university officials first announced plans for a new undergraduate residence hall at 560 Lincoln St. on North Campus, students were initially excited about the possibility of a new, clean housing option to contrast with the wilting options currently available to students.
Those hopes were shattered earlier this week when a spokesperson from Residential Services spoke about radical last minute changes to the new building. "After careful consideration, and some valuable input from Evanston residents, we've decided to repurpose the new residence hall as a multi-story Whole Foods grocery store."
Local residents are excited about the location of Evanston's fourth Whole Foods. "The other three Whole foods are just so far away," explained resident Lilith Meyers. "The area of Evanston south of Central, east of Green Bay, and north of Emerson is really lacking in organic, non-GMO, anti-chemical foodstuffs." For students on North Campus, this allows students access to the only quality eating options outside of Sargent.
Additionally, university officials are looking into allowing students to use meals at the new grocery store. According to the preliminary plan, students would be able to use a meal to purchase a couple artisan crackers and a slice of all-natural American cheese.