Sheil to Hold Coat Drive for Idiot Freshmen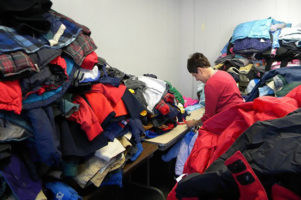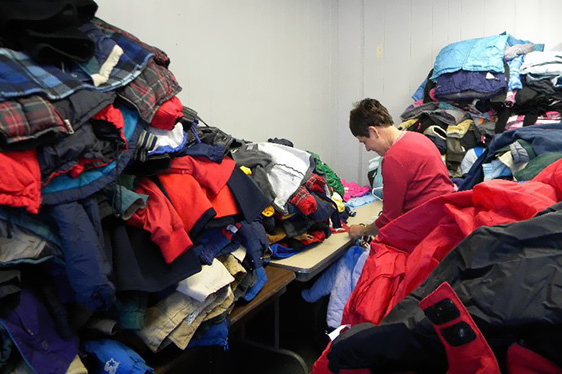 The Sheil Catholic Center announced today that it will hold a coat drive for dumbass freshmen who forgot clothing for the colder months. The goal of the drive is to provide coats to the less intellectually fortunate and to raise awareness of a growing epidemic among the clueless demographic in the Northwestern student body.
Sister Mary Louise started the drive to give coats to the dumbest of freshmen after she reportedly witnessed a freshman try to walk to Tech in surfer shorts during last year's winter quarter. Sister Mary had an epiphany and realized that God put her on this Earth to stop idiots like that from dying in the cold.
"I understand now that in order for Sheil to serve the Northwestern community, we need to give these idiot freshmen the coats they were too stupid to realize they needed in Illinois," Sister Mary said.
However, Sheil has allegedly faced problems with idiot freshmen who think they do not need coats. Sheil reports that most of these morons come from states like California and Florida. These geniuses reportedly believe that they can handle the cold if they do not think about it.
Jack Wilson, MSJ '20, refused a coat from Sheil in spite of his obvious frost bite. "It's alright dude, I didn't need a coat in Cali and really the cold is just a state of mind," Wilson said.
Sheil will continue to give these dumbass freshmen coats throughout the fall, winter, and spring. The Catholic Center reports that it will need to devote all of its resources to deal with the problem of cold, stupid freshmen.