Polynesian-Americans Disappointed that Trump Hasn't Slandered Them Yet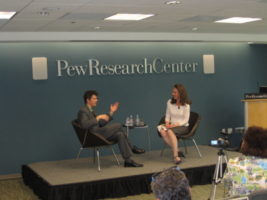 A new opinion poll by the Pew Research Center has found that 72% of Polynesian-American respondents are disappointed that Republican nominee Donald Trump hasn't managed to insult them yet.
"I think we all feel a little left out," said Troy Polamalu, a Samoan-American who played for the Pittsburgh Steelers for 12 years. "We may not have quite as many people as the other demographics Trump has smeared, but I think we've more than earned the right to be negatively stereotyped."
"It's very disappointing," said Hawaii governor David Ige. "Mr. Trump has found ways to slur Mexicans, undocumented immigrants, women, African-Americans, Muslims, women, Muslim women, prisoners of war, ugly people, taxpayers, the disabled, and also women."
"It just seems like it's our turn. Where's our Alicia Machado moment?"
"The poll doesn't surprise me, but there's no use sitting around complaining about it," said CBS broadcaster Robert Kekaula. "We have to take the fight to the top, and let Trump know that we will not rest until we are included in his attempt to offend literally everyone in America other than himself."
This election, Hawaiian-Americans have taken it upon themselves to stand against the polarizing Republican candidate, and vote as they have in every election since Reagan.