Op-Ed: Will You Be My Valentine and Co-Sign My Loan?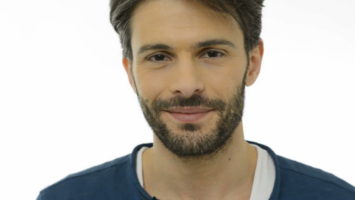 It's Valentine's Day, baby, and love is in the air. Today's the day that all the smooth gentlemen in this fine land find a honey to make passionate love with. When I look at you, girl, I just want to ask: will you be my valentine and co-sign my loan?
I just crave your devotion, sweet thing, as well as your legally-binding signature on my car loan. I want to see you gently slide the tips of your fingers across my body, just like I want you to slide the tip of your pen along the dotted line guaranteeing my debt in case I default.
There's nobody sexier or more financially solvent than you, baby, and this Valentine's Day I want you to feel special. That's why I booked a love suite for two all night at the most luxurious hotel in town and made a dealer financing appointment at Crazy Dave's Chevrolet across the street for the next morning. Too sensual for you yet?
The truth is, I don't know what I'd do without your body tonight, sexy lady, and I really don't know what I'd do without your respectable credit score allowing me to purchase this car. I want to take the love train to pleasure town with you as badly as I want to avoid taking the train to work every day with random commuters and homeless people.
So what do you say, my goddess? Will you be my valentine and co-sign my loan? I promise we can make tonight last an eternity and your financial obligations on my 2009 Chevy Malibu last until December 31, 2023.