Area Boyfriend Watches The Notebook to Get Head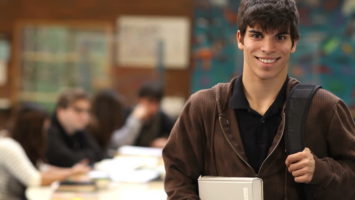 Sources inside residence hall Foster-Walker reported hearing a couple's quiet sniffling and later a male resident's loud moaning. The sniffling was heard along with what seemed to be the closing credits of popular romance film, The Notebook, starring the critically acclaimed Ryan Gosling and Rachel Mcadams. "I decided to watch The Notebook because it would really bring us closer by watching a love story play out on the big screen," said Jerry Landin, MEAS '19, who already typed out how he planned to segue from the final funeral home scene to blowjob.
All the males on the floor were impressed by Landin's brilliant plan. "How did he get such a good idea? I wish I had his brain. If I ever get a girlfriend, I know what movie I'll watch," commented floor-neighbor, Nate Trinosky, WCAS'19.
When asked if he had any future plans, Landin eluded to his upcoming ploy: "I'm not going to confirm or deny any plans have been made for next Friday night, but I'd be lying if I weren't spending it with a Pretty Woman."