College Republicans Hastily Cancel Plans to Invite Milo Yiannopoulos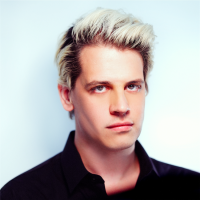 In wake of the commentator's recent statements on age of consent laws, NU College Republicans are quickly abandoning plans to invite Milo Yiannopoulos to speak on campus.
College Republicans deny that such plans ever existed. "Fake news strikes again, am I right?" said president David Frye, WCAS '17. "We would never have invited someone so intentionally divisive, with such regressive views on protecting children from sexual assault."
Frye would not comment specifically on the authenticity of leaked emails in which he exhorted fellow exec members to "pull the plug on this thing before anyone finds out. We don't want to be the subject of a Morty email on campus inclusion, right?" In the same set of leaked emails, a message sent directly to Yiannopoulos asked that he "please for the love of God stay away we'll pay the speaker fee just dont [sic] tell anyone you were invited."
To replace Yiannopoulos in next quarter's speaker lineup, College Republicans are reportedly sending out feelers to David Duke, Richard Spencer, or James O'Keefe, provided neither has said anything unsavory or offensive in the past.