Area Student Demands Gluten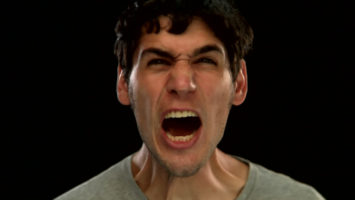 Northwestern student Oscar Enright, WCAS '19, created a significant disturbance in Allison dining hall today by screaming at multiple Sodexo employees that he would not leave the premises until he was provided with his gluten.
The expletive-laden tirade, captured by a classmate on cellphone video, lasted for more than twenty minutes and somehow cited both former president John F. Kennedy and ancient Chinese philosopher Lao Tzu.
"I want my fucking gluten, and I want it now!" Enright yelled in one of the speech's more memorable moments. "If God didn't want us to have gluten, he wouldn't have put it in everything!"
The instigator of Enright's ire was a platter of carrot muffins in the dining hall's vegan section, which, like several items available on Sodexo's menu since 2012, was labeled gluten-free for the benefit of students with dietary restrictions. But the Weinberg sophomore took a less sympathetic view.
"So what if other kids can't eat bread and pasta and pancakes?" Enright said. "I don't have celiac! I won't be made to suffer like this! Sodexo will not abridge my right to unlimited gluten!"
A source close to the situation informed the Flipside that Enright had just been dumped by a girl who ate a gluten-free diet. Enright denied that the two events were related.