NU Landscaping Tells Terrified Morty About the Birds and the Bees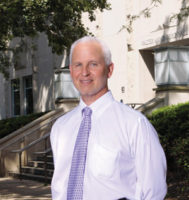 Repeatedly stopping to calm down the jittery college president, sources reported today that Northwestern landscaping officials told Morton Schapiro all about the birds and the bees.
"We were just going through our routine annual run-down of springtime animal populations on campus, but for some reason Morty was really on edge this year. I think it's something about what he heard in health class," facilities manager Rob Murphy said.
Morty clarified to reporters that he is merely going through an awkward stage in his life.
"Look, recently I've just been getting a weird tingling in… actually, it's nothing." Morty said, his face blushing and voice cracking. "I listened to Rob talk about the birds and the bees and I was totally cool about it."
At press time, Morty was quickly averting his gaze as a group of female provosts walked by.