Class of 2021 Dance Song to be Penny Whistle Solo from 'Titanic'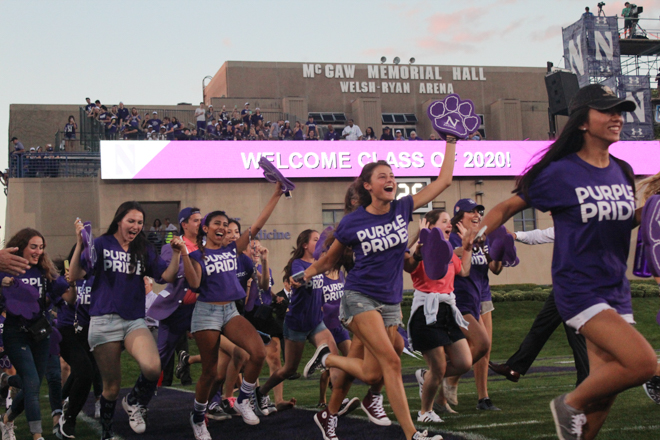 After months of deliberation by the Wildcat Welcome Board and the office of New Student and Family Programs, reporters have been tipped off that the dance song for the Northwestern class of 2021 will be the penny whistle solo from Titanic.
A member of the board, who asked to remain anonymous, told the Flipside that the board had hoped to keep the song selection a secret a bit longer, but confirmed the rumors earlier today.
"We planned on making a quirky little video and announcing it next month, but we're all just so excited about Wildcat Welcome that someone must have let it slip!"
The inspiration for the song choice came from a viral video of Dererk Pardon's game-winning layup against Michigan, which was set to Celine Dion's hit song My Heart Will Go On.
The board also plans to make changes to the typical structure and execution of the dance. "This year, we're thinking of adding new formations and giving each school its own solo section," the source said. "We're hoping the students are good enough by the end of the lesson to perform it at halftime during the Welcome Week football game! It's going to be so lit!"
It has also been rumored that the board may be holding auditions for a penny whistle player the lead the army of awkward and purple-clad freshman onto Ryan Field during halftime. Flipside reached out to a local prospie for comment, but was met with wordless, wide-eyed disbelief instead.