Northwestern Student Arrested After Unlawfully Removing Fruit from Dining Hall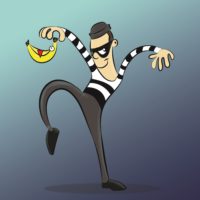 Placating the fears of the Northwestern campus and Evanston community, Northwestern police commissioner Bruce Lewis confirmed to reporters at a press conference today that Bennett Dungy, WCAS '20, has been arrested for unlawfully removing several pieces of fruit from Sargent Dining Hall.
"At 6:27 p.m. last night, our officers responded to a call placed by an unnamed Sodexo worker who reportedly saw Dungy removing two bananas and a pear from Sargent. We immediately sent a SWAT team to secure the perimeter, and our brave officers apprehended him with minor incident," Ellis said standing next to a table displaying the confiscated fruit.
"Let this be a warning to all other lawless fruit felons looking to steal fruit from our dining halls," Ellis continued. "You have nowhere to run and nowhere to hide. We will find you, and we will stop you."
At press time, Dungy was reportedly being interrogated at an undisclosed NUPD black site and could not be reached for comment.