"Actually," Begins Freshman History Major, as Soon as Hamilton Ends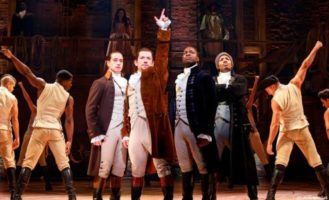 By Stef Luthin
The Hamilton cast had not even completed their final bows yet when Casey Dawson, Northwestern freshman and proud history major, chimed in, "This musical actually has some major historical discrepancies."
Blatantly ignorant of Lin-Manuel Miranda's right to take artistic liberties, Dawson continued, "Some realities were totally skewed. Sorry guys, but Hamilton was not that liberal!" Further adding that "there is so much more to the story," Dawson seemed oblivious to the idea that 30 years of completely factual history could never realistically be condensed into a two and a half hour rap musical.
"As a piece of art, uh, yeah, it's nice, I guess. As a historical piece, though? An utter catastrophe," he claimed, seeming to imply that people go to Hamilton anticipating more of an AP US History lesson rather than a delightfully harmonious yet thought-provoking Broadway performance. "What does everyone see in this? I can learn double the information in half the time in just one class period of my history seminar."
"The ethnic diversity? Quite far-fetched, actually, because—" Dawson went on for 40 minutes without stopping to take a breath.