Freshman Showers Before Parents Weekend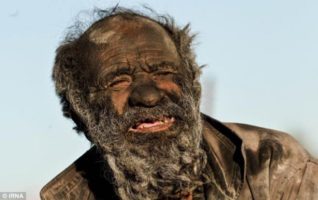 In a devastating blow to his initial afternoon plan of watching Finding Dory by himself, Allen Sanders, WCAS '21, reluctantly trudged his crusty body into the shower last Friday. Sanders, who hasn't bathed since he fell into Lake Michigan during March to the Arch, finally succumbed to cleanliness upon hearing that his whole family was coming for Parents Weekend.
"Yeah, my parents and siblings will be here, so I'm going to pretend not to be disgusting for a couple days," said Sanders in an interview. "To clarify, I don't respect my family, but if I look presentable they might take me to a nice restaurant."
Many campus environmental groups are also disappointed that Sanders will shower. "Not only did his lack of bathing save a ton of water; his stench also made everybody eat the vegan options in the dining hall just to avoid standing near him in line. His presence in the dining halls really allowed our small organization to blossom," said Sherry Johnson, president of Real Food at NU.
Most of Sanders' peers, however, are quite grateful that he'll finally be taking a shower. "Currently, he's the only reason no one wants to join Bridge Club," said Bridge Club president Jack O'Hart. "Once he takes a shower we'll have to start rejecting some of the potential new members."
In a follow-up interview with Flipside reporters, Allen Sanders also mentioned that his hot second cousin was visiting for Family Weekend but that his decision to shower was unrelated.