Area Student Asks Advisor If He Can Drop All Four Classes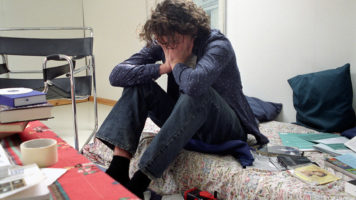 In a far from unprecedented move, McCormick freshman Thomas Stevens tried not once, not twice, but four times in the last week to drop his array of "soul-crushing" engineering classes.
"I wasn't all that surprised by the first visit," said Stevens's advisor, Gary Kraps. "Of course, I let him drop the EECS class he was complaining about at the time. I was even lenient when he showed up the next day in tears about his DTC class."
"I mean, it is technically against school rules for a student to take less than 3 classes a quarter, but I'm willing to bend the rules a little when it comes to McCormick. No one understands their pain like I do."
"I had to draw the line when he wanted to bail out of Math 220," Kraps continued. "At that point, he was basically in SESP! That goes against the very nature of whole-brain engineering."
After the fourth visit, Stevens was seen storming out of Kraps's dingy office in the basement of Tech, vowing to get his revenge on the man who refused to end his torment. When asked about Stevens's ominous declaration, Kraps was unfazed. "Please. He's a McCormick student in Week 6 of class. He doesn't have the time, energy, or proper amount of sleep to even see anything past his EA textbook."
Stevens has since decided the reasonable thing to do would be to design a Death Star on MATLAB to be used on Kraps's house.