Student Asks Italian Professor for Extension on Day of Daughter's Wedding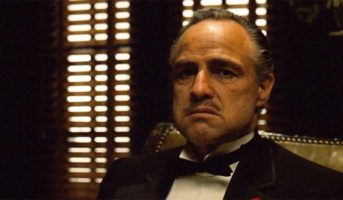 Communications freshman Jeremy Brown caught a lucky break last Sunday, exploiting an age-old wedding tradition to score an extension on a take-home essay for his Italian 101 class.
"This kid never shows up to my office hours, but now he comes before me on the day my daughter is to be married and says, 'Don Lucchesi, give me an extension,'" complained professor Sal "Capo" Lucchesi. "But it's bad luck for a Sicilian to refuse any request on his daughter's wedding day."
After conferring with some associates, including department chair Tony "Padrino" DiMaretto, Professor Lucchesi offered Brown a two-day extension. "Some day, Jeremy – and this day may never come – I'll call upon you to do a service for me," the professor wrote in a Canvas email. "But until that day, accept this gesture as a gift on my daughter's wedding day."
At press time, Professor Lucchesi had dispatched two of the department's teaching assistants, Butch Marzano and Frankie "Knuckles" Valentino, to Brown's room in Sargent to collect the freshman's assignment.