Model of New Norris in Current Norris to Receive Tenure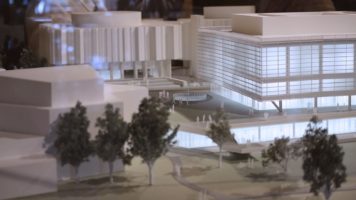 Citing the miniature mock-up's many years of service to Northwestern, the deans of each college have jointly announced that the model of new Norris in current Norris will receive tenure at the end of this academic year.
"At this university, we want to ensure that our most dedicated educators get the job security they deserve," Weinberg Dean Adrian Randolph said. "The model of new Norris has been helping people understand what building will eventually be constructed for so long that we feel it is only right to grant it full tenure."
Students also praised the model for its steady presence throughout their time at the school.
"I remember how intimidating all that plastic looked when I was a wide-eyed freshman," said McCormick junior Emily Duvall. "But it was always there for me when I was struggling with a class or confused about just how much money new Norris is supposed to cost, and with tenure it can now help other students like me for decades to come."
This announcement comes soon after the retirement of the blueprints for Bobb renovations, which have been on the tenured faculty for 35 years.