Meghan Markle to Attend Dillo to Shirk Royal Family Responsibilities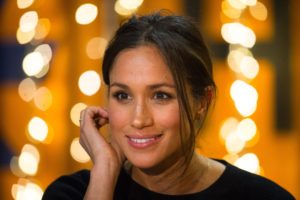 Just one week into her marriage with Prince Harry, Northwestern alumni and Duchess of Sussex Meghan Markle reportedly feels "completely overwhelmed" with the responsibilities of being a member of the royal family and has booked a personal vacation for herself so that she can attend Dillo Day and "forget it all".
"I mean, I know AND is in our DNA, but this royalty shit is hard!" Markle said in a note to Mayfest ordering them to set aside a ticket for her. Sources close to the situation report the note was written on the finest British parchment and emblazoned with Markle's personal coat of arms.
"Once I started thinking about the fact that there are only five people who have to drop dead for me to become queen, I nearly broke down," said Markle. "The last time I was this stressed was when I got a terrible registration time for winter quarter of freshman year and found out the only open classes I could take were Orgo, EA, and EECS 211."
"No, Meghan was very clear that this was a personal trip," said Prince Harry when was asked if he would be accompanying his wife on the trip. "She said I would just embarrass her when she met Joey Bada$$."
Then, the prince's gaze became unfocused and he stared off into space. "She did dress up as an armadillo when we consummated our marriage though, so at least I was able to share her excitement about Dillo Day for one glorious and slightly disturbing night."