Sears Rebrands Itself As "Willis," Still Bankrupt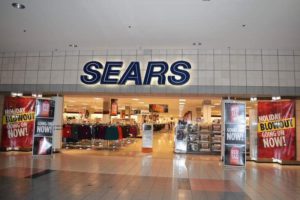 In a last ditch effort to keep the company alive, Sears has rebranded itself as "Willis," inspired by the name change of Chicago's iconic skyscraper. As of this writing, the company is still bankrupt.
"We thought this name change would send people rushing back to our stores," said CEO Eddie Lambert. "We thought, 'No, let's keep everything completely identical. Just change the name. That'll get the people going.'"
Lambert brushed aside concerns that customers would be confused or angered by the sudden name change.
"Now, I don't have the greatest memory, but I'm pretty sure the name change in Chicago worked out well, like, really well," Lambert said. "If I'm not mistaken, the name change was accepted almost immediately."
However, economics experts are skeptical of the move's viability.
"That's not how bankruptcy law works," said Jonathan Fenway, a Kellogg professor. "At all. You can't just change the name and expect to instantly have more money. Literally nothing works like that."
"It's a shame, man," said Lambert. "We're still bankrupt, and even with this awesome name change, we're still the store people walk through to get to the actual mall."