Count von Count Tabbed to Handle Election Recount Process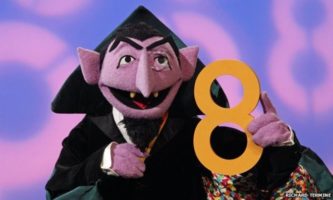 After traditional recounting methods failed in the hotly contested midterm races in both Florida and Georgia, election organizers are turning to a new tactic to fairly declare a winner: having professional number counter Count von Count handle the recounting process.
The celebrity vampire, who has appeared on hundreds of episodes of the children's show "Sesame Street" is considered the foremost legal authority on all manners of counting, and thus was the most qualified man for the recount job.
However, some are concerned that Von Count isn't quite up to the job.
"I mean, he's a master of counting numbers, I'll give him that," said governor-elect Ron DeSantis after the announcement. "But how is he qualified to assess voter fraud or parse the fine details of election law?"
In response, Mr. Von Count's camp issued a statement designed to calm the populace's fears.
"Counter to popular beliefs, you can count on Count Von Count to count a fair recount. At last count, Count has counted his way through countless recounts, and he counts it as a privilege to be the counter on this important recount. As they say, a recount doesn't count unless it's counted by Count Von Count, so don't count him out."
Sadly, Mr. Von Count was not able to meet with election board officials before the races were officially called. He was involved in a terrible accident before he could arrive at Florida Election HQ, and is currently facing 5 counts of vehicular manslaughter.