Bezos's Soon-to-be Ex-Wife Gets Divorce Papers with Free 2-Day Prime Shipping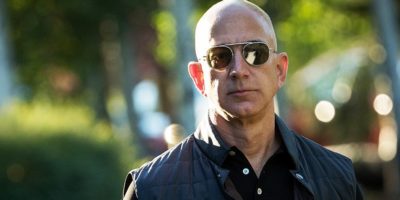 What's more fleeting than the self-satisfaction of buying one of those reusable, collapsible straws on Amazon? Jeff Bezos' marriage.
Though Jeff Bezos tweeted that their split was amicable, it's reported that it has been anything but that. After MacKenzie told her husband last Tuesday that she wanted to separate, he apparently stormed out of the house.
A few hours later she received an Amazon confirmation email saying, "Hi MacKenzie, your package with 'Your Damn Divorce Papers' will be delivered by Thursday with FREE 2-Day Prime Shipping. Thank you for your order!"
"This is childish even for him," said MacKenzie, "he's turned into the Monopoly Man except with stupid aviators and weirdly muscular arms."
Jeff wasn't done yet.
"Last night when I walked into the house he didn't even look up from his Kindle when he said, 'Alexa, play Gold Digger by Kanye West,'" said MacKenzie.