It's Official: R. Kelly Is Definitely Not Hosting The Oscars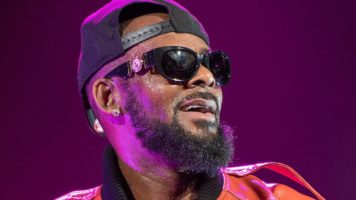 The universe is infinite, therefore, there are an infinite amount of possibilities, such as there being at least one person wishing that disgraced R&B singer R. Kelly would host the 2019 Academy Awards. The Flipside regrets to inform that hypothetical person that R. Kelly will most definitely not be taking over hosting duties for this year's Oscars.
In recent weeks, controversy regarding old tweets has taken comedian Kevin Hart out as host, leaving the Academy of Motion Picture Arts and Sciences scrambling to find a replacement host or ulterior plan. However, to the surprise of absolutely no one, the Academy has confirmed that they would rather not bring in someone who is the subject of a docuseries "Surviving R. Kelly."
"R. Kelly? As a possible host? Get the fuck outta here," said a representative of the Academy who preferred to remain anonymous.
Although alternatives are thin on the ground,  it appears the Academy would prefer almost anyone to R. Kelly.
"I'd rather go up on stage myself Oscar night and snort my mother's ashes in front of A-Listers than let him host. Jesus Christ," our source said.
For the time being, the Academy Awards will go on sans a host, demonstrating to audiences everywhere that the literal concept of nothingness is still preferable to R. Kelly's presence.