"The Oscars Don't Care About Editing, So Neither Do I," Says RTVF Major Not Proofreading Midterm Paper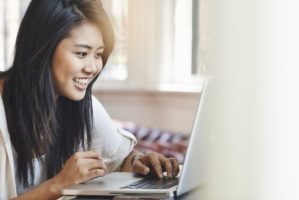 When freshman Ivory Nolan joined Northwestern's Radio/Television/Film program, she wanted each paper she turned in to represent the best work she was capable of performing. "I have always loved cinema," Nolan said, "and the only way to pay homage to the artform is through presenting insightful, eloquent arguments."
However, the Academy's announcement that the Oscars would show this year's editing category during commercial breaks completely altered Nolan's viewpoint. "If they are not going to show the editing category, then editing must not be important," argued Nolan.
Nolan's roommate claims that Nolan refused to edit her midterm paper except for a moment during the commercial break of The Bachelor.
Unfortunately, since Nolan turned her midterm in on Wednesday, the Academy announced that they will be airing the presentation of the Best Editing category. In response to this news Nolan stated, "It's probably for the best." Her professor disclosed that Nolan received a thirty percent on her midterm.