Flipside's Guide to the Oscars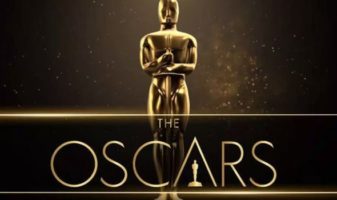 by Soren Campbell and Shelby Schultz
This year the Flipside decided to use its immense popular culture knowledge in order to select the winners of your favorite hostless show, the Oscars! This guide is guaranteed to help your impress your pretentious RTVF friends and possibly make a lot of money betting big in Vegas! 
For Best Picture: Green Book
Green Book has all of the qualities the Oscars love! It's a movie about a black man based on a true story that is heavily manipulated into a white savior narrative! Moreover, its message that racism doesn't exist is really well-embodied by its all-white production team. Honestly, who could forget the scene when Viggo orders a whole pizza, folds it in half, and eats it like a taco? Or, when the white protagonist teaches a black man how to eat fried chicken? That's Oscar-worthy stuff right there.
For Best Actress: Melissa McCarthy in Can You Ever Forgive Me?
After a series of Oscar-worthy roles such as those in Life of the Party, Tammy, and Identify Thief, Melissa McCarthy is finally getting the attention she deserves. Though her performance in Can You Ever Forgive Me? is quite boring compared to her other filmography, we understand the Academy's desire to make up for past snubs by selecting McCarthy this year. Hopefully, with her win, McCarthy can forgive the Academy for their prior oversights of her talent. 
For Best Actor: Christian Bale in Vice
Christian Bale has brought the role of Dick Cheney, the comically over-the-top, villainous vice president, to life. Despite playing such an obviously evil, ruthless, and unrealistic character, Bale brings a level of nuance and groundedness to the film. Other actors would struggle to portray a character who so eagerly promotes invasion of foreign countries and torture of prisoners, but Bale's large yet well-rounded portrayal never seems too over the top. His hefty performance is sure to bring him the Oscar gold.
For Best Animated Feature: Spider-Man: Into the Spider-Man 7: Amazing Spider-Man: Spider-verse: Homecoming
After 3 iterations of the famed web-slinger in the past decade, Sony has finally decided to throw up its hands and say, "Fuck it. You guys like Spider-Man? Watch this. Kid Spider-Man. Girl Spider-Man. Two of the same Spider-Men from different universes. Nic Cage Spider-Man. Anime Spider-Man. Pig Spider-Man." It's this kind of forward-thinking bravery that really shows how innovative movies still are.
*Update: The Flipside would like to update its pick to reflect new information. It has been rumored that Ralph will hack the internet in order to ensure the victory of his film Ralph Breaks the Internet.
For Best Visual Effects: Christopher Robin
This was a tough category with many competitive entries to choose from. Ready Player One digitally recreated the entire 80s. Avengers: Infinity War dazzled audiences with the most realistic-looking purple man since Sesame Street's Count. However, despite many strong options, we've got to give it to Christopher Robin.The VFX team deserves to win simply for making Pooh look like a washed-up murderer. Who knew that fur could be so hyper-realistic, appearing as if Pooh had gone through the garbage disposal twice then trudged through the Bobb plumbing? It takes real talent to turn a much-beloved children's character into a monster that makes grown college students hardened by the ruthless reality they face and children alike cry.
(Many people think that First Man has a chance in this category. However those people would be wrong. The whole film was actually filmed on location in space and in Georgia, so it actually required no visual effects.)
For Best Original Song: "Shallow" from A Star is Born
The Academy loves relatable songs, so they only had to look at the title of this song in order to see themselves. They were even further sold when they heard Lady Gaga gargle-scream during the bridge.
For Best Costume Design: Mary
I'm not sure who Mary is but she was nominated twice under two identities, Mary Poppins Returns and Mary Queen of Scots, so she must be pretty talented.
For Best Makeup and Hairstyling: Mary Queen of Scots
Wow, it's Mary again! She really is sweeping the Oscars!
For Best Documentary: Nothing
No one actually wants to see a documentary right now because real life is awful. We predict that the Oscars will chose to not select a winner in this category as a protest against reality.
For Best Foreign Language Film: Prétentieux comme de la merde
This revolutionary new film comes from esteemed director Jean-Claude-Jean-Luc-Jean-Valjean, and proves that the French are still on the cutting edge of the industry. It portrays a deep, philosophically-minded Frenchmen who smokes many cigarettes and says many deep and interesting things. The most shocking aspect of this movie is that all cameras used on set had no film in them; crew members simply remembered what happened and described it later. The Academy has still nominated Prétentieux comme de la merde despite the fact that it's not technically a film and no one has ever seen it, because no one has ever seen any of the other foreign film nominees except Roma anyways.