Bernie Recruited to Olympic Track Team after Proving Unending Passion for Running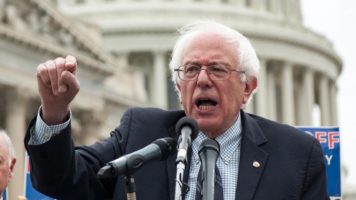 Bernie Sanders (I-VT) has recently announced his run for president in 2020. This isn't the only big news for the Vermont senator from this week, however.  The US Olympic track team has also recruited him for the 2020 Summer Olympics in Tokyo.
A press release from a US Olympic team spokeswoman reads, "We've seen Bernie's devotion to running in the 2016 election and now, and that's the kind of passion we need on the Olympic track team. Most athletes will run for 100, maybe 1000 meters max. But Bernie has been running across the country for years, and as far as we can tell, will run until he dies."
Sanders' campaign has responded with a statement directly from the candidate: "There is a fundamental problem in this country when the top 1% of athletes receive more gold medals than the entire bottom 50%. I am joining the US track and field team to stand up to the powerful medal industry, and give the American people a voice on the Olympic track. It's time for an athletic revolution."
Time will tell if Sanders can juggle his presidential campaign with a strenuous Olympic training regimen.