Nick Jonas Recieves Wedding Bill, Immediately Announces Return of the Jonas Brothers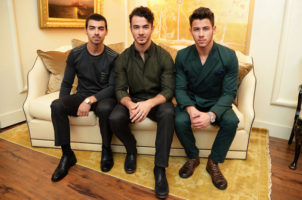 The announcement of the Jonas Brothers returning took everyone by surprise, until it became clear that Nick Jonas had finally received his wedding bill.
Most of Jonas' contemporaries (a group of other forgotten artists like Flo-Rida and Carly Rae Jepsen) have celebrated their respective weddings in privacy. Looking to continue this trend, bride-to-be Priyanka Chopra decided to plan "a relatively conservative wedding". The two only had one Western ceremony, one Hindu ceremony, and a short set of week-long bonding rituals to perform beforehand. It is still unclear whether the couple have finished marrying each other at this point in time.
As any divorced couple knows, a wedding isn't all fun and games though. It is only natural for a couple to look at the mountains of food, hordes of dancers, and thousands of invitations–and then immediately look to their bank statements.
So to absolutely nobody's surprise, the Jonas brothers suddenly made a miraculous return, since fame from 2008 can only get someone far in this day and age. Indeed, their first album should be able to recoup the cost of the sangeet party alone (the third part of the second Hindu ceremony).