A Star Is Born: Northwestern Theater Major to Play "Dead Body #2" On SVU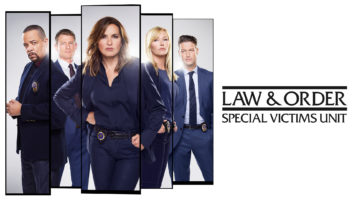 Watch out David Schwimmer and Meghan Markle, there's a new wildcat making headlines in Hollywood. Northwestern Theater major Preston Duckingworth finally secured a breakout role on the primetime series Law and Order: Special Victims Unit. The School of Communications junior will be playing Dead Body #2 on one of the show's upcoming episodes next season. Fortunately, Flipside reporters were able to get an exclusive interview with Dick Wolf, executive producer of the show, about his recent casting choices.
Wolf stated, "I knew Preston was born to play this role from the second I saw his headshots. In my over 20 years of experience in casting dead bodies, no one has looked as gaunt and pale as Preston does." Wolf added, "As a matter of fact, I actually thought someone had just sent us professional photos of a terminally ill person at first glance. But then, one of our interns played a video Preston sent us of him sitting still for 12 hours and it seemed like the perfect fit. What can I say; the kid's a natural!"
Flipside reporters also tried to get in touch with Duckingworth regarding additional information about his role, but the Northwestern student refused to interview stating "[he] won't talk to the paparazzi until speaking lines added to Dead Body #2". Nonetheless, Duckingworth still seems ecstatic about his upcoming role, having already updated both his self-made IMDB and Wikipedia pages.