Racially Conscious Student Precedes Every Hot Take With "Speaking as a White Man"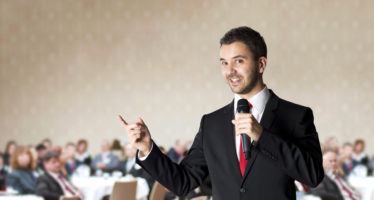 WCAS freshman and ally in the struggle for racial equality Andrew Evans preceded every contribution to his seminar class this week with "speaking as a white man", according to several sources familiar with the matter. Evans' fellow students were quick to praise his bold stance.
"I'm so grateful for Andrew's takes on race," said fellow student Lydia Hernandez. "His explanations about the prejudice Latinas face has really helped me to understand my own experience. And while he claims to just be speaking for white men, it really feels like he's speaking on behalf of people of color everywhere – thank god someone has finally given us a voice at Northwestern."
For his part, Evans says he is just "constantly aware of [his] privilege".
"I feel a lot of empathy for all people," he told reporters from inside his fraternity house (which he describes as "woke"). "When I was younger, I sometimes got bullied because my thermos didn't have a cool logo on it. That early experience with discrimination is what really informs my discussions of police brutality and sexism in class. I just always make sure to remind people that I speak as a white man so that we can make sure to hear a diversity of viewpoints after I finish my ten-minute take on the issue."
Evans is running to be his fraternity's Diversity and Inclusion Chair in the fall, a position for which he is still somehow the most qualified.