New Dating App Matches You with People Who Had the Same Version of the Gen 4 Pokémon Games that You Did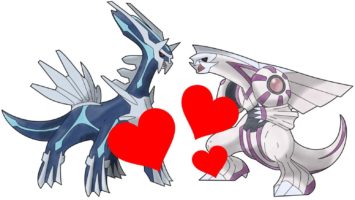 The invention of online dating has made finding your perfect match so much easier through the power of the internet, and now a brand-new smartphone app has evolved the game once more. Aptly named "Diamonds & Pearls," this app will only pair you with people who owned the same version of the Generation 4 Pokémon DS game that you had.
The app only requires you to answer one question: did you have Diamond or Pearl? There is also a separate option for people who "swing both ways" and owned Platinum. Users have the option to state whether they chose Chimchar, Turtwig, or Piplup as their starter, but this question seems to be far less relevant or important to those looking for love on the app.
While the market for people who want to find a partner who played the same game they did rather than a slightly different variation may seem somewhat niche, the app seems to have already helped many people find healthy relationships and dating opportunities. One review of the app said, "I felt so much more comfortable putting myself out there knowing that I wouldn't have to accidentally interact with anyone who had ever caught a Dialga. Palkia for life!"
The company that created the app has also put out a similar service for every other generation of Pokémon game, but all of these have fallen completely flat, whereas Diamonds & Pearls has garnered hundreds of thousands of downloads. It seems that when it comes to the ideal partner, some people only care about how you experienced the Sinnoh region.