Write-in Vote for Bruce Curlee, The Chicago Metropolitan Area's Fourth Best Mick Jagger Impersonator, Goes Unheard By Mayfest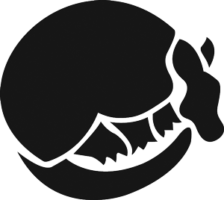 In what may end up being the second-most massive public relations issue for Mayfest, Bruce Curlee, the Chicagoland area's fourth best Mick Jagger impersonator and alleged "notable" write-in vote for Dillo Day, has not been chosen to headline at this year's concert. This comes as a massive disappointment to the students who hoped he would perform.
"It's a bummer man," says sophomore Thomas Curlee. "My Da– Pardon, I misspoke. Bruce seemed to be really excited, at least from what I heard, from, you know, word of mouth and stuff, that this would be his year. He keeps mentioning during dinner, sorry, from what I know, that his rank has to count for something. He's convinced Mayfest doesn't care about the artists students actually want performing."
Bruce Curlee seems to express the same sentiment.
"I just can't get no satisfaction," says the impersonator who vaguely resembles Mick Jagger. "Every year when students receive the questionnaire, it just starts me up because I become so hopeful that enough students rally behind me. But you know what, if I have enough sympathy for the Devil, maybe he'll help me join the lineup next year."
When asked for comment as to why student write-in votes are not taken into consideration, a spokesperson for Mayfest responded.
"After carefully reviewing the number of votes for Bruce Curlee, we have determined his vote count did not suffice the number needed for a write-in artist to be considered. He received two votes."
Bruce Curlee suggests a faulty algorithm prevents Mayfest from adequately tallying his votes. Regardless, he promises to continue entertaining a local Rolling Stones fan every other Friday at Dick's Pub near Wrigleyville.