Morty Opens up "US News and World Report College Rankings" in Incognito Tab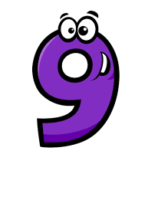 Away from the watchful eyes of his wife and Provost Jonathon Hollaway, a red faced Morty Shapiro carefully typed in "US News and World Report College Rankings" in an incognito tab last Thursday night. Sources close to Shapiro says that this has become an almost daily practice and is starting to affect his work as University President.
"We should have known something was up after he excused himself from a budget meeting when we heard the news about moving up to #9. No one thought about it then. But now he's even ducking out during important things, like football games we're losing," said a concerned source close to Shapiro that asked to remain anonymous.
Morty has seemingly become obsessed in the days since with ensuring NU continues to move up the rankings and has covered the walls of his room with charts, graphs, and… other things, trying to, umm, "analyze" what allowed us to move up.
It is expected that Morty will be implementing a new plan based on his studies to help us continue to climb higher. So far, he's identified that Satoshi Kanazawa's presence most likely accounted for the increase in score, and he's expected to invite Strom Thurmond to be a visiting lecturer to get us to #8.