Freshman Just Referred to Professor as His "Teacher"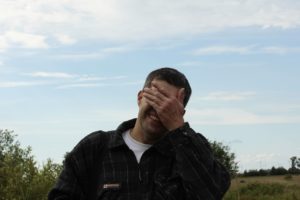 Yesterday afternoon Northwestern freshman Nick Daniels caused an uproar when he misspoke while chatting with his friends at Elder Residential Community. Daniels' peers claim that when discussing his economics professor, Nick accidentally referred to her as his "teacher."
Nick's friend Amy Wilson had this to say to reporters on the scene: "He was actually telling a pretty interesting story about our professor, but once he used the word 'teacher'… I just couldn't take him seriously anymore."
"There's no way I can associate with him anymore. We're in college now, bro. We have professors, not teachers. It's just so childish," said Jacob Villanueva, before heelying away.
After the incident, Elder's Faculty-in-Residence, Elizabeth Lenaghan asked to resign. "I can't tolerate this level of immaturity in my home," said Lenaghan in a letter to Residential Services, "plus, I hear that the housing on South campus is much nicer."
Nick has decided to take some time off this quarter to look after his mental health, but only time will tell if Nick will be able to recover from his humiliating blunder. Hopefully this situation convinces him that it's time to grow up and get his mind out of high school and into college, where lecturers profess rather than teach.