RTVF Major Replaces Classes with Criticizing Sister's Tik Tok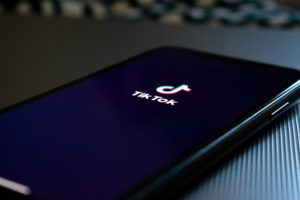 RTVF Major Shelia Schmidt returned home for quarantine only to find out that her 12-year-old sister, Maya, had become Tik Tok famous.
Maya's account, mostly dedicated to recreating dance trends, reached 200 hundred followers as of April 12. "I can't believe that her dance to "Say So" has thirteen hundred more likes than my most liked YouTube video," Schmidt exclaimed. Wouldn't you rather listen to a two-hour-long thorough analysis of the silent film The Cabinet of Dr. Caligari than watch a fifteen second video of a tween doing the woah?"
"Her lighting set up is atrocious. All of the lights are overhead and when she leans forward, you can't even see her face. She really needs a gaffer," Schmidt wrote in the comment section of one of her sister's videos.
When asked by her parents about her criticisms, Schmidt added, "The mise-en-scène was just uninspired. There were clothes on the floor, a bunch of empty Gatorade bottles, and an overflowing trash can in the background – all of which didn't contribute to our understanding of the film."
"I do wish that Maya would clean her room," claimed Schmidt's mom, "but I don't get why Shelia keeps referring to Tik Toks as 'films.'"