Ask Flippy: Who Do I Need to Fuck to Get a Good Registration Time?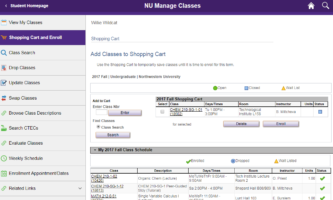 Dear Flippy,
Every quarter I get the absolute worst registration times, and every quarter I expect it to improve. But it does not. I thought if it was bad one quarter, then it was better the next, but I guess not considering I consistently have to register at 11:58pm on the last day. Seriously, why do I register with the freshmen when I am fully a junior?? I am desperately asking who I need to fuck to solve this. I'll do it, I swear.
Sincerely,
Frustrated Fred
Dear Fred,
I get asked this question more often than you think. The answer is usually Morty, but given his unpopularity at the moment, maybe go for Josh McKenzie. And if that doesn't work out, my door is always hoe-pen ;)). I actually have a reservation for two at Farmhouse, if you're interested. Pick you up at 8:30?
Yours,
Flippy