Area Woman Sustains Freak Accident: Breaks Neck, Back, Pussy, and Crack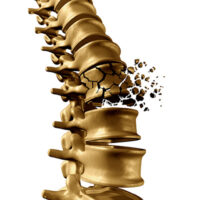 A slippery start to Valentine's Day has landed Connie Lingus (SESP '24) in the hospital following a freak – or rather, freaky – accident.
"Me and my boyfriend were raw-dogging it by the lakefill, like you do," Lingus explained. "We got a little too excited, I slipped on some frozen geese shit, fell onto the rocks, and that was that."
Lingus sustained serious injuries to her neck and her back, as well as, unfortunately, her pussy and her crack. She is in intensive care at Northwestern Memorial Hospital, where Dr. Mike Litoris is optimistic about her recovery. "We actually see these kinds of injuries a lot in patients who pop their pussy like this," Litoris explained. "Remember, kids, if you don't stop, you can still miss. Practice safe sex."
Litoris clarified that by "safe sex" he meant "not having sex in slippery locations outside. Oh, and also use protection, I guess."
Lingus's boyfriend, Medill second-year Herbert Buzzbee, told the Flipside that while he's sad to spend Valentine's Day apart from his girlfriend, he's happy she's okay. "I mean, I was trying to break her back, but not like that," he said.