Op-Ed: I Will Be Suing Northwestern Because My Marriage Pact Didn't Propose On Valentine's Day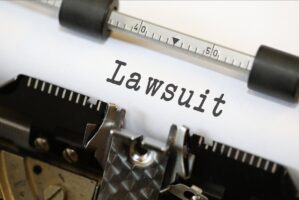 9:14 P.M. Wednesday. November 25th. I'll never forget receiving that fateful email: "Your optimal Northwestern Marriage Pact match is…"
When I opened the email, I initially thought it was a joke–I mean, we only had 69.420% compatibility! And I'd never even heard of this guy. I mean, "Chad Fratman"?? Sounded totally fake. But Chad messaged me almost immediately, saying, "Hey bby girl u got snap" accompanied by a picture of a really cute thumb in a turtleneck.
So, of course, I immediately Snapchatted him a seven-minute video of me confessing my love to him in Dothraki. And that was when everything went wrong.
Despite Northwestern Marriage Pact's claim that Chad and I were both "lonely to the point of insanity," it was instantly clear that Chad was NOT my soulmate. He responded to my Snap with a selfie of him holding a smoking flash drive in his mouth with the caption "yikes u one of those huh" and then failed to respond to the GoT-themed Pinterest wedding board I emailed him.
But I was PROMISED a wedding, NMP. I was promised complicated braids and full-frontal nudity and ten-thousand dollar prop swords. So, I issue Northwestern an ultimatum: either force Chad to learn to say his vows in High Valyrian for a language credit, or I'll see you in court.
And because I believe in justice, I will grant you a jury of your peers, namely the UChicago admissions counselors. I hope you know how to speak Skroth!
And to anyone who's suffering from being single Valentine's season, remember that you can always take legal action. Let's get LITigious, babes!