Color Sends 3 AM Text to Entire Student Body: "You're Four Days Behind On Your Testing Schedule, Are We Still A Thing?"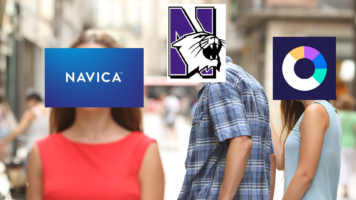 Last week, Color sent a text to the entire Northwestern student body at 3 a.m. regarding their testing schedule, saying "you're four days behind your testing schedule, are we still a thing?" Color did not text this to President Morty, however, as they did not want to appear that desperate.
After being in the talking stage for the entirety of winter quarter, Color was reportedly quite upset by the near-ghosting that took place mid-February.
"I've seen them with someone named NAVICA a lot recently, and I'm worried about our relationship," said Color. "I heard she goes a lot deeper than me."
Color might have had this coming, though, considering they simply didn't have time for the entire student body anymore.
"I just didn't feel like a priority," one student said. "NAVICA always has time for me, and I don't even have to give her a heads up. She's always there. With Color, it felt like I always had to make an appointment to spend time with them."
Unfortunately for Color, Northwestern students are feeling more secure in their relationship with NAVICA as COVID cases on campus rise. Administration is considering setting Color up with UChicago, as they would be a good (albeit depressing) fit for each other.