Couple with COVID Probably Having Hot Quarantine Sex in Plex, You're Having Dining Hall Chickpeas On a Friday Night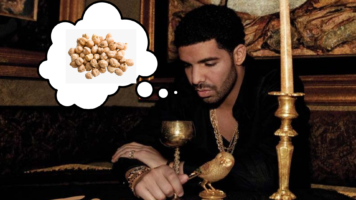 There's a reason Plex rhymes with sex! Couples with COVID are reportedly "getting down and dirty" in the quarantine dorm, while you're having dining hall chickpeas on a Friday night. Sure, you're being COVID-safe, but is that really by choice? Or do you just not have someone to smooch?
Couples in quarantine have to find something to do, and a lot of them are turning to the dirty deed itself. We know it's hot, too—how could it not be, with their 102 degree fevers?! And someone is definitely swallowing since no one can taste or smell. On the other hand, we know you're having trouble choking down those chickpeas slathered in some sort of mystery sauce. Power through, champ!
Those passing through Plex have supposedly heard some intense heavy breathing, and it's not just because residents' lungs are struggling at the moment. We'd recommend wearing headphones in addition to your two masks when picking up packages, for safety reasons. You're having trouble breathing too, but that's because you're crying under your weighted blanket.
Speaking of safety, these active couples aren't putting it first. But are we really surprised that they're avoiding protection when they already have a hard time keeping their masks above their noses? Let's cut them some slack. After all, it's just not the same with a mask on.