Diversity Initiative Prompts Sororities to Accept Marginally Less Stereotypical Sisters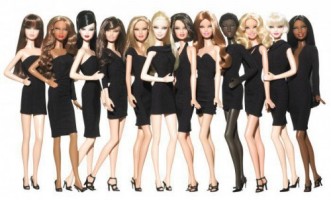 EVANSTON — With doomsday approaching at the end of 2012, people and communities are desperately seeking ways to do good and collect some positive karma. Northwestern University's Panhellenic Association (PHA) is no exception. At the last Greek Life Summit, the Panhellenic board decreed that the sororities had to diversify their new pledge class, encouraging them to select members that are drastically different from the existing sisters. When asked if they believed the chapters would find this new law difficult to execute, PA representative Maggie Fayk responded, "Not at all! The girls have always wanted to reach out to the less fortunate."
With very unique standards and stereotypes to dispel, each sorority is targeting a specific crowd. Some, however, have it harder than others. Alpha Theta Kappa are recruiting members that weigh 91 pounds rather than adhering to their usual crowd of 90 pound ladies. "We are so excited to finally have overweight in our family," says Theta sister Barbie Jenson.
Other sororities are working towards making the Greek system more colorful. Delta Delta Delta Deltas are now welcoming strawberry blondes instead of the standard bleached-out types, and the "Dizzies" are starting to accept girls with a 2.0 GPA or higher.
Panhellenic will be awarding the sorority with the most diverse pledge class with wholegrain, fat-free donuts. "Our girls are so excited for this. It's been a while since they had carbs," says president of Kappa Gamma. Rumor has it that Delta Kappa is a strong contender for the prize, having recruited the president's homosexual brother. The winner will be announced this Friday on the Northwestern PA website.
BREAKING: Reports are coming in saying that the decree for diversity does not extend from recruitment into the pledging process. Sources say that new pledges of Alpha Theta Kappa will be told to lose a pound.