Small Town Freshmen Break Ice Too Awkwardly, Decide to Go Home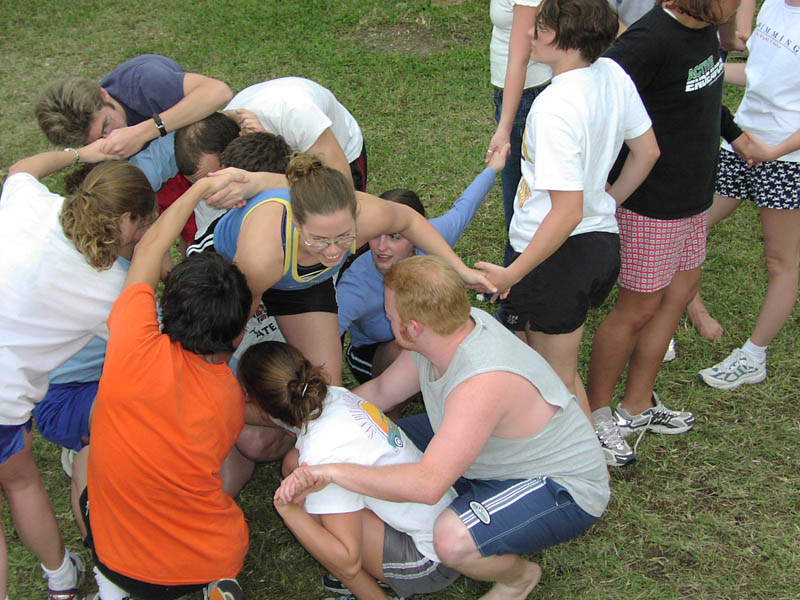 EVANSTON – The cutthroat Northwestern academic environment has already proved too high-stress for several members of the Class of 2016, who were sent home during Wildcat Welcome Week after several ill-conceived rounds of icebreakers.
Tommy McNamara of Joplin City, Missouri, suffered a mental breakdown when he was only able to come up with two truths and no lie. "It was too weird. I guess it can be hard to come up with something under the gun like that, but still, bro," said fellow Freshman-orientee Bobby Riley, from San Diego. "I just said I had a dog named Max. My dog's name is Bo. Great, huh?" the aspiring communications major added.
A second icebreaker-related scandal occurred Tuesday afternoon when three Freshman girls reported that a game of "the human knot," where participants cross arms and join hands in the center of a circle and then work together to untangle themselves, became too risqué. "I've always found that having students awkwardly brush up against other uncomfortably sweaty students in games that no one wants to play is the best way to foster lasting friendships," advised Wildcat Welcome Coordinator Jerry McDermott prior to Tuesday's incident.
Witnesses said that several members of the orientation group became uncomfortable during round seven of "the human knot." At this point, peer adviser and Alpha Beta Gamma, Delta Chapter Vice President Bryan Wells allegedly comforted the co-eds, telling them, "if you think this is bad, you chicks should see the Gamma house basement," and winking.
At this point, Kate-Ashley Higbee of Salt Lake City, Utah allegedly convulsed slightly before fleeing the scene and calling her parents Jedediah and Mary-Ellen. The Higbees have since enrolled Kate-Ashley at Brigham Young University and also gone on-record calling NU a "school for heathens."
In a special roommate interview, Jenny Smith of Indianapolis and Giuilana DiPalermo of Seaside Heights told The Flipside that they were actually really glad their CA made their hall play games like "Never Have I Ever" to get residents to know each other better.
"I can tell we're going to be great friends!" squealed Smith.
"Yeah, and now that that chick from Utah's gone, we don't have to worry about her getting all judgy and can play for real," DiPalermo replied, nursing her third Smirnoff Ice.
"But Giuliana," Smith stammered, "you got out first all five games."
"So I live a little prairie-girl. You got somethin' to say to me?"
Earlier this evening, Smith applied for a dorm-transfer citing the reason "my roommate is from New Jersey." She was promptly relocated.