NU Chemistry Department Loses Accreditation for Serving Ethanol to Minors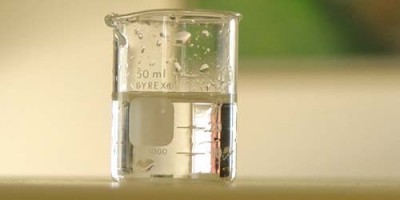 EVANSTON – Following NU Student Affairs's decision to disassociate with Chabad House due to clashes over university alcohol policy, Northwestern's Chemistry department has been stripped of accreditation following reports that ethanol was served to minors during a recent lab.
Department chair Elizabeth Locke protested the decision, claiming that providing disciples with ethanol has been a "central tenet" of chemistry for centuries. Although Locke does not deny the charges levied against her department, she has attempted to assure administrators and parents that ethanol was provided solely in a "respectful, somber environment."
"It would be unthinkable to imagine a chemistry department unable to provide its students with ethanol," Locke wrote in a Daily Northwestern editorial pleading for a more sensible ethanol policy.
"Like, literally. Unthinkable. You can't get even half-way through Gen Chem 101 without it."
Chabad House's Rabbi Dov Hillel Klein has likewise written several editorials for campus periodicals, but most have been rejected for publication. Critics claim that the Rabbi's manifestos are "rambling, incoherent, and in many cases consist entirely of the phrases 'Arthur Butz' and 'Northwestern is Hitler.'"
When reached for comment, Rabbi Klein accused The Flipside of anti-Semitism and suggested that "whoever ratted [him] out to Student Affairs [was] a pussy who [couldn't] handle a bit of fucking Manischewitz."
Student support has remained strong for both Chabad House and the Chemistry department, but a recent rally faced sparse attendance after organizers opted to attend a rager at the Sheil Catholic Center instead.